Interview with Jepson's Winemaker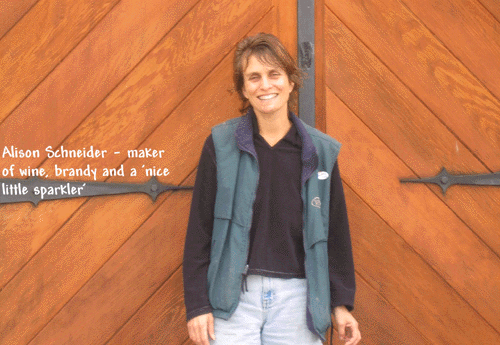 photography and interview by Paul Donaldson
My drive up Hwy 101 to Mendocino County brought me to Jepson Winery on a warm October afternoon. Alison Schneider, Jepson's Winemaker for four years now was working with the cellar master on the wines at the time when I was brought into the winery by a work mate. Dressed in a tank and shorts, immediately I could tell that she was someone who was not afraid to get her hands dirty. We walked through the winery where she gave me a quick tour showing be the winemaking equipment as well as the Brandy still room. Being such a warm day, we set ourselves down at a picnic bench outside of the tasting room and poured a glass of the Non Vintage Jepson Blanc de Blanc Champagne. A perfect setting and set up for the interview.
So what is this that we are tasting?
This is a non vintage (NV) sparkling wine. It is a blend of a 96, 97, and 98 vintages. I got here in 2000 and there were some wines that needed to be blended so this is the first one that I made. Are you familiar with the sparkling wine process?
Honestly no, tell me about the process or your process?
We pick at lower brix for sparklers, like what you pick for Brandy, between 16 and 20 brix. We always use Chardonnay grapes for our sparkler, so it is a Blanc de Blanc. It is a brut and is technically dry. The grapes get picked around the same time as the Brandy. Our brandy is a single fruit also and is 100 % French Colombard. The Brandy made on site is used for the dosage for the sparkler.
So I start working here and there were vintages that needed to be blended. I first thought something was wrong. These wines had been aged for a couple of years and still did not taste good. I was looking for fruit and with Champagne (before re-fermenting) there is none. I called Tex Sawyer at Sharfenberger Cellars (which is now Pacific Echo) who disgorged the wine for Jepson in the past and asked him for help. I said this is Alison over at Jepson Winery, and I have to make some champagne and he said no problem. I told him that I had not made champagne before and he said again, no problem. I asked him if he could walk me through it a little bit because I don't know what I am looking for. He said it is much more subtle, you have to walk away from making wine and go to another world.
You need to look for different subtleties in making the sparkler. I thought then, I am always learning and I have to think differently again. I will have to blend three vintages and will have to put some wine together for the dosage as well. Now I have to come up with that too.
It is all another mindset. You disappear and your have your wine mindset, then you disappear and you have your brandy mindset, and then you have your sparkler mindset. You are looking for something different - although all of our wines have a leaner subtle style, with wines that are higher acid, more subtle - not big wines. This has a lot to do with the property.
The property is over 1200 acres and is on both sides of Hwy 101, its 2 miles long and 2 miles wide and includes Russian River frontage. Of this total property only 124 acres is planted, this is a testament to the owner to only plant that much and leave the rest wild. There are beautiful oaks as well as wild pig, deer, mountain lions, cougar. To leave most of it wild in general is great. I live in Sonoma county and it is much more homes and vineyards. When I drive up here there is much more space and it seems more balanced.
So back to the wines - Chardonnay for the sparkling wines comes from the property and they have a higher acid character. So the first time I make the cuvee and go to re-ferment I had to add sugar to re-ferment and so I called the lab and said I don't have an equation for how much sugar to add. They sent me a calculation and I thought this is a lot of sugar. It seemed like a lot. I called Tex again and he said, yeah, that is about right. So I have to buy about 1000 pounds of sugar. Then I thought where do I get 1000 pounds of sugar? I called Tex again and said 'where do I buy 1000 pounds?'. Tex gave me the 800 number for C&H sugar. I call them and they tell me I have to buy a truckload, which is like 16000 pounds or something like that. I call Tex again and we talk a little more and we come up with the idea of the bakery in Ukiah. They are close by and they are always buying sugar. I call them and say I need 1000 lbs of sugar and the owner says I will hook you up with my dealer. This is starting to sound like a drug deal by now. I said can I pick it up at the bakery then I am thinking how do I get a half-ton of sugar in my car? One of the owners of the bakery, a surfer dude, helps me out when he comes by with the sugar in his truck - so I got the sugar finally.
So then we added the sugar and bottled it and I just remember hoping that it works, and it did. So then we put a bottle cap on and it set for two years then we sent it to Pacific Echo to be disgorged.
Disgorged is?
Disgorged is .so, the wine lays on its side and needs to be riddled, (turned) to let the yeast and sediment to work down to the neck of the bottle. When I worked at Chateau St Michelle I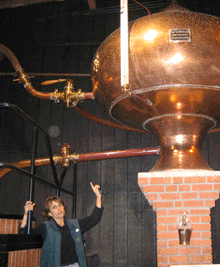 watched this process because they did this in small amounts. So then you put the bottle in ice-cold water, and the yeast plug gets hard and the bottle is under a lot of pressure. Then you take the cap off and the pressure shoots the plug out into a container, dosage is then added, a small amount of sugar and our brandy tops it off. They send it back to us and we store it for another 18 months to 2 years, we then label it and ship out.
So was there a handoff when you came in? Was there a person who did the Sparkler, wine and Brandy?
The past winemaker was a consultant and winemaker for 13 years (part time). He was here during harvest but this was not his only job. The Jepson family wanted to make it full time so they brought me on. They wanted to grow from 10,000 cases a year to 25000 cases a year and needed a full time winemaker. They have a great crew here. The Vineyard manager and the cellar master are great people to depend on for a winemaker. Any winemaker could come and go but you cannot lose those gentlemen. I am the winemaker but they make the wine. They know that Brandy still far better than I do.
When it comes to the sparkler, we all talk about what we think we should do. When I came in there were a lot of things I did not know. I didn't know how to make a sparkler. When you make wine you call other wine makers and they help each other, so I come into the place and they are like - we had a guy we liked, he wasn't here often. and I'm a girl . so I said this is your wine and your cellar - so let's get that straight. I might make some changes - this is the deal, I want to improve every day- I would like to make better wine. I also want to make some changes that make your jobs easier and some of the things I may want to do may make your lives more difficult and you have to tell me when that happens. So we will have to work it out and compromise because that is what I think you need to do when you come in to a new place, which is my management style.
I am here to take the blame and take the trouble and make the final decisions but... When I told them that it was really theirs they really took off with it. The cellar master is always looking ahead thinking of what needs to be done next, always the big picture, I am very lucky.
How much time do you spend in the vineyards?
We have a new vineyard manager who was the assistant for 19 years who took over when the vineyard manager retired. The vineyards are looking better than they ever looked. I spend a good amount of time in the vineyard at different times, pruning, bud break... I am lucky I don't have to work on frost protection. Obviously in the summer I am out there more and more the further we get in to the growing season. I will talk to him daily some times. I am very confident in what is going on in the vineyard. Near harvest I am out there not just checking for sugar but tasting the grapes as well, making sure that the flavor is there. With sparkling wine, we make a leaner style , Jepson is a lean style - it is nutty, a nice little sparkle , not a lot of yeast, a little green apple, nutty, there is a nutmeg as well that is in the Jepson Sparkling. It is a spice of some sort, not just the wood because I have had neutral Oak barrels.
We taste the sparkler again and discuss the tastes that come out,
We used to call it Champagne, now we call it sparkling wine, we should not be calling it Champagne that is bad mojo. Then we thought eventually what we will do is we will just call it Blanc de Blanc.
For pleasure do you drink champagne?
I do like champagne and sparkling wine. I had the fortune . when I worked at Deloach Winery I had access to a Bruno Paillard Brut Blanc de Blanc .. so I had that before I got here. I enjoy some of the American sparklers as well
What sparkler or Champagne would buy you buy if you were down to your last $20?
(Long pause) I can't answer that question.
OK then, which sparkler would you buy if there were no dollar limit?
No limit? I would probably buy French.
I enjoy access to wines. I have wines around my house. I think that wine and sparklers are a part of life. Rather than saying it is not just a special occasion, it is to be had with dinner, shared with friends, with cheese. I have some champagnes that I have saved for some time that are special. That said, like if I open a bottle of wine and say oh this is not what I want to drink with dinner so I will open another bottle of wine, and taste a little and maybe open another as well. If you don't have wine around the house you won't do things like that.
I do save some wines though because I think I may need this wine some day. I will always have wine. You know, some day, if I am not in the wine industry I think, OK I have this and it will last me a really long time because there will be that day when I have nothing but I have this. (jokingly circles with her arms an imaginary collection of wine)
I do not open sparkling to compare and taste with foods like I do with wines. What is my favorite or the best? Sometimes I want a yeasty wine - sometimes I want something more light and thin. I don't have a wine or sparkler that I have to have.
I have some friends who went away for their first night since having their child and celebrating a 40th birthday in San Francisco and I called the place that they were staying to order them a bottle of wine or Champagne. So I'm thinking you're in the business and you should be able to order something nice ..
(A few workers walk out of the winery to go home at the end of the day.
Alison says in Spanish, goodbye, see you tomorrow and hope you feel better)
So I start talking with a woman at the hotel and she starts telling me all the wines and sparklers and champagnes and I think OK let's do a champagne. We go through all of these champagnes and I thought, OK what do you like and she tells me one of her favorites and I say, OK instead of telling her what I want I end up going with her suggestion.
What is the difference between wines and sparklers in making the decision?
When I think wine I think OK they will have dinner, they like this food, then this wine will go with this food. When I think champagne it is much more stylistic. I think of it as more festive. I should show you this quote by Madame (Lily) Bollinger it says something like I have it when I am happy, when I am sad, etc.
I later found the quote on the net. "I drink when I am happy and when I am sad. Sometimes I drink it when I am alone. When I have company I consider it obligatory. I trifle with it when I am mot hungry and drink it when I am. Otherwise I never touch it - unless I am thirsty"
It is nice because you can have it any time. It is its' own little world. I am lucky to be a part of making it. There is such a difference of involvement with sparkling than wines. It has periods of intensity. You have no control. You hope that what you did works. Then you say to the sparkler - 'you have to do what you said you would do'. It is more complex and subtle. Brandy taught me patience. Sparkling wine is a leap of faith.
It is an interesting position you have to make wine, champagne and brandy?
It is. We are only one of the few places in the county I think that make estate for all three. You have to switch hats and never get too comfortable with anything. It is a matter of focusing on that in the moment. So I have to pay attention to it. I came with no sparkling or brandy experience and those are the hardest . with the sparkling I can not tell you how great it is to have someone like Tex Sawyer to talk with and work on problems with. Sparkling and wines have some similar things and brandy requires patience.
What would you say you think that they saw in you to bring you into this position?
When they called me they were looking for a winemaker and called while I was at Deloach. It was during the crush and I said I don't have time to talk with you right now. They called me back and we spoke again and they said 'we make brandy and wine and champagne' and I thought it was intriguing.
They called me every week for 6 weeks and I finally arranged to meet with them after the end of harvest and we met one night after I was working at the winery. I was wearing boots and shorts, I had grape skins and wine stains on me. I met with the vineyard manager and the son, the Owner, who was president at the time. They said they were looking for someone full time to make their brandy, champagne and wines. I think they saw someone who was willing to jump into it, lacking the experience - but willing to take a chance. I then went up to the winery and looked at the property that week and then I took a month to make the decision. So on the last day, after a trip to Florida, I accepted the job.
You have been here 4.5 years now, what do you think is the Alison fingerprint on what you are producing now? What uniqueness?
With the brandy - we have a customer who would come in every year for years and taste the brandy to purchase for gifts but he never bought it. About four years ago he started buying our brandy. We have become good acquaintances and he confided in me that the year that I started making it he started buying it and has bought it ever since.
So what was the style that I made it that was different?
In the Brandy they are a little more wine like. I concentrate on the spice and all the wines and the sparklers as well. Nature deals us a different deck of cards every year so I think the wine should taste like the fruit that came out of the vineyard. Our sparkle is a little dryer, with a taste of green apple - that's that brut. Every year the harvest is different and you respect what nature gives you, and you honor it. I think that my stamp is that our wine tastes like the fruit. Our wines have high acid in the vineyards, so I make that the focal point, these will be better with food wines. Don't mess with it too much.
Don't make it fit some kind of template?
Exactly
There are some wineries that want their wine to taste the same every year.
In some ways they have to and I have to understand that. If you are a huge winery then you want a consistent product year after year. The only problem for someone like myself when someone comes in and says this wine doesn't taste like last year and I tell them that is because the fruit did not come in like last year. As winemaker I can do that but as a marketing person they don't always agree - the yin and the yang you know. I think that is my mark, I think the wines taste more like the grape than they ever have. I try not to make wines that taste manipulated. I think that has been a change. Some years are not consistent but that is nature.
What are the varietals that you make?
We make Chardonnay, sauvignon blanc, French Colombard (oldest vines), carignane, merlot, zinfandel, viognier, syrah, desert wines, sparkling (2000 cases), Three different brandies, a small amount of sauvignon musket, petit syrah, and Grenache .
Wow - that is a lot?
The Chardonnay, Sauvignon Blanc and French Colombard are the oldest vines on the ranch. Then the first estate red was a Syrah.
The Jepson family wanted a more balanced portfolio with reds which is why they brought me because I worked with reds at Deloach.
We had this one acre near the entrance that we wanted to plant. One of the people said let's plant Malbec, they grow great Malbec in Chile and I said let them grow great Malbec in Chile, not here. So I said what about Petit Syrah? So after many meetings we decided to plant it in Petit Syrah.
What a diverse product line!
I have the privilege to work with the great people that can get the detail work done. Can focus when needed on the wine or brandy or sparkler and I know that there is a good team to watch and take care of what is needed. That is where I am really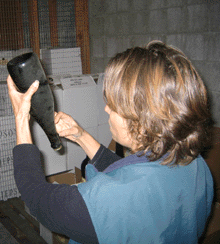 lucky. You are only as good as your crew.
What would you do differently if you could with sparklers? Would you make a Blanc de Noir?
I would make a Blanc de noir and I would want Pinot but we don't have any. There is no Pinot on the land. It goes back to the grapes should speak of the land. Same thing with the Brandy - it is just French Colombard and is our imprint. I would not want to make anyone else' style - I just think the wine should be a reflection of the property.
When I worked at the tasting room (Chateau St. Michelle) people would ask me is this a good wine. I would say to them, if it tastes good to you then it is a good wine. If it tastes great to you then it is a great wine and if you don't like the wine I hope it will appeal to someone else.

How can you tell someone what they should like?
Exactly. You can learn what people like- when I waited tables or bartended, people would ask what would you get with this or that and after a while I could tell them what I thought would work. Also with my wine judging experience, what determines what makes a medal or not? A person made an effort to make that wine. A measure we came up with once was - if someone gives you this glass of wine at a party would you drink it or put it down? If you are not going to put it down then it should get a medal. Then we would go to what level of medal.
Now there are other times like when I am at a party with wine people and they are all serious about the wine and I am thinking, we are at a party, drink it if you like it, if you don't put it down - but we are at a party.
So seriousness, there is a seriousness for some people with wine. Do you think there is more or less seriousness when it comes to sparkling wine?
More. Well - people think of sparkling for occasions. In that sense maybe not. If you know nothing about champagne and you made a decision that you are going to have it because it has bubbles then to most people it probably doesn't matter. It is a shame that people look at it as an occasion drink rather than as a choice next to a wine or other drink.
Until recently I did not know that Jepson made a sparkler. I thought you just made wine and brandy. This is my first visit to this winery. What is your distribution? Where do your products go?
Chicago likes our sparkling, Ohio has done well. Atlanta has done well for us and locally- Northern California. There are also less sparkling drinkers. I was at a tasting in Chicago and I met a person who said this is a nice little sparkle. We don't make a lot of this also, only 2000 cases so there is word of mouth marketing of the sparkler.
It is great how an experience with a wine or sparkler happens and then people will share that experience and they also attach the drink they had with the experience and the word of mouth carries your product even further along.
That is exactly what happens. It is really interesting when I hear people say that about our wines. Now it is fun for us to go from a white house to a house with reds and whites. People know us for a syrah as well as a chardonnay and it is fun.
Wine drinking is so subjective. You will be on vacation and you had this bottle of wine and it was great. You take it home and you say - this is so so. The wine is definitely attached to the experience.
We had some distributors come by from a steak house and they tasted the wines. They said that the wines were too light to go with their foods so I said thanks for coming by and I told them of a few other wineries down the road where they might find what they were looking for. Then a few more people came in from the same steak house and they loved our wines and thought that they would go well with their foods. Different people with different perspectives. You know that there are wines out there for everybody, they just need to drink a little bit more of them (Laughter)
Who influenced you in your winemaking experience?
It was a little bit of Fate. I am not from a wine drinking family. I always liked red wines. I would drink wines and then tell friends what good wines I was drinking. This is not my first career. I was in advertising and I did restaurant work. I lived in Arizona then I moved to Seattle. I tried a bunch of different things and then I went to Chateau St. Michelle and I got a job there. I started working in the tasting room. That was where I learned about people and wines. I would give these tours of the winery. I thought I could work in production so I asked the winemaker if I could work in the winery and so I got to work through the harvest. I gave tours of the winery and learned how they made the wines. I was the only girl in the cellar at harvest.
I then decided I wanted to work in California so I moved to Sonoma County in December, not the best time of year to look for a job in a winery. So I bartended, worked at a wine bar and took classes at the junior college. Then one day I was at a Café in Sausalito waiting for a friend of mine and I started talking with a lady and I told her that I was looking to get a job at a winery. She asked me why I wanted to work at a winery, its cold dirty and wet. I said I know but I want to know if I can do this. She said I know a winemaker, why don't I take your number and I will talk to him to see if he would like to meet you. The next day I got a call from this woman and she told me that her friend was a winemaker at Deloach and that he would like for me to call him. We interviewed and he asked me if I knew the computer and I said I am a quick learner so he hired me after we spoke.
So fate, I guess fate.
So a focus too - you knew what you wanted to do and you put it out there and those opportunities come.
Yes, I met these guys who were from Taiwan; they said that there is a Chinese phrase that In Chinese - called Un Fun (sp), things happen for a reason .
This has been fun. So what else are can you let me taste?
We went into the tasting room and had a few of the reds and whites. I had a tasting of the various wines that are all enjoyable - not overly striking, but subtle expressions that don't excite or offend but rather express the land of Jepson and the attitude of the winemaker - Alison Schneider.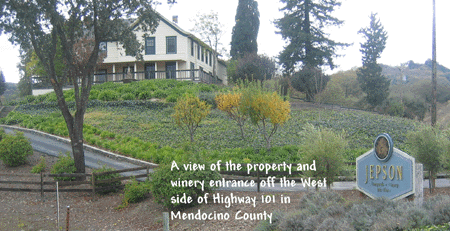 _________________________________________________________________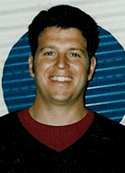 Paul lives in Northern California with his wife and three children. He was born and raised in Seattle, Washington. Early in his career he lived and worked in Paris, France before moving back to California, where he now is an executive for a homebuilder. His interests include being a Pinot Noir winegrower in the Russian River Appellation, learning to play the piano and (most importantly) loving his family and appreciating life every day.